Do you live in the City of Southend-on-Sea?
Then you are a Member of STRF!
STRF is made up of the City of Southend-on-Sea residents and leaseholders as well as any person with the right to reside within their property, allowing the entire family, including children, to get involved. These are the only restrictions on who may attend STRF meetings, to which everyone will receive a warm welcome.
These meetings will be held on the last Tuesday of each month at 10.00am, in the Jubilee Room on the ground floor of the Civic Centre. Refreshments will be available during the meetings.

FUTURE MEETINGS WILL BE HELD IN THE CIVIC CENTRE AND ALSO ONLINE BY MICROSOFT TEAMS.A direct link into the meetings can be found by clicking this text.


Everyone is entitled to attend STRF Meetings without invitation whether they are held at the Civic Centre or online. Full details can be obtained by emailing info@strf.org.uk.


Read more

PLEASE CLICK ON ANY NEWS ITEM FOR MORE INFORMATION.
---
---
OCTOBER MEETING
We are now able to start running our meetings virtually again. We will be using Microsoft Teams which does not need to be installed on your computer/tablet/phone, you can simply select use browser when asked how you want to join the meeting. A direct link to the meeting can be found here or in the grey text box above.
---
2022 CHILDREN'S XMAS PARTY
Please check this page for our soon to be announced FREE Children's Xmas Party.
---
THE CRAFTING CLUB
To register your interest in the NEW FORMAT Crafting Club please email info@strf.org.uk.
---
MENDIP COMMUNITY GARDEN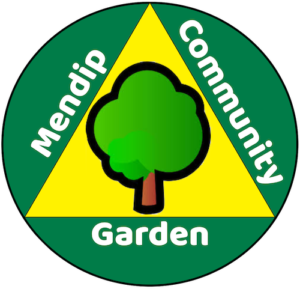 STRF, South Essex Homes, and Southend City Gardens and Design have been working with ATF on an ATF led project in what was known as The Mendip Wildlife Gardens. The aim of the project is to encourage community spirit within the Mendip area and to provide an area where residents, schools, and local community organisations will both be able to learn about wildlife and sustainability and have an area they can use to plant their own plants and vegetables as well as having a quiet and calming environment to relax in. To see the work that has already been completed please follow this link to watch a short video and learn about the plans for the newly renamed Mendip Community Garden in the future.
---
MOBILITY SCOOTER RULES AND REGULATIONS
If you are the owner of a Mobility Scooter you may be unaware of the rules and regulations you need to follow so click here to read all the relevant information. This information can also be downloaded from the A-Z Click-To-See section of the website.
---
HELP WITH BENEFITS CLAIMS
If you or a family member needs help with filling in forms for Disability Benefits please click this link to see how you can obtain help.
---
SOUTHEND CITY COUNCIL – TACKLING POVERTY
Southend City Council is working on its approach to tackling poverty in the city and is really keen to get feedback from residents. A survey can be taken by clicking this text.
---
ATF
Stuart Long is a name many of you will be familiar with from his time at South Essex Homes. Stuart is now CEO of ATF, who STRF hope to be able to forge strong links with in the future. More details of ATF and FREE events they are currently running for all age groups in the Community can be found by clicking here or by searching for ATF in the search box.
---
YOUR SAY SOUTHEND
Please check Your Say Southend where you can find regular surveys and news relating to our City and help to structure the future of Southend and it's services by clicking here.
---
MENTAL HEALTH COFFEE AFTERNOON
There is a regular Coffee Afternoon every Thursday in Westcliff for those with Mental Health issues. Click for full details.
---
ENERGY REBATE SCAM
Please click for details of an Energy Rebate Scam.
---
A BETTER START SOUTHEND
A Better Start Southend now has some new and updated courses available. See their page which can be found from the Residents Section of the Main Menu above for full details.
---
GARONS PARK ACTIVITIES
Garons Park are now hosting a range of activities and groups that should be of interest to residents across the city.
Full details can be found here.
---
ANXIETY SUPPORT GROUP
If you or anyone you know is struggling with Anxiety please click here.
---
RESIDENT LED PROJECTS
You can now download an Application Pack for the Resident Led Projects in the A-Z Click-To-See Section or view it by clicking here. If you feel you have a worthwhile project that would benefit your area please apply for a grant to enable you to proceed with your project.
---
TENANCY OFFICERS
To find your Tenancy Officer please click here.
---
Contact Us
Feel free to fill out the contact form below and we will get back to you.
---